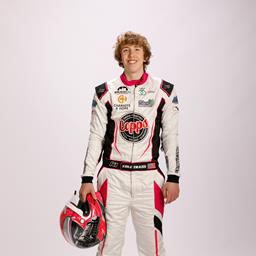 9/15/2023
Cole Vanderheiden
---
Vanderheiden Wraps Up Season At US 30 Speedway
COLUMBUS, Neb. (September 15, 2023) Ending his 2023 season this past weekend, things ended early for Cole Vanderheiden after his engine let go during Hot Laps on Friday night.
While the season ended on a bit of a sour note, the season as a whole was one of great success. Contending for the championship at Husets, plus solid runs across Missouri, Minnesota, Nebraska, South Dakota, and Iowa, the season ended with 38 events, 12 top fives, and 19 top tens finishes.
For continued updates, news, and information on Cole Vanderheiden, log onto https://www.coletrain15v.com.
---
Submitted By: Bryan Hulbert
Back to News