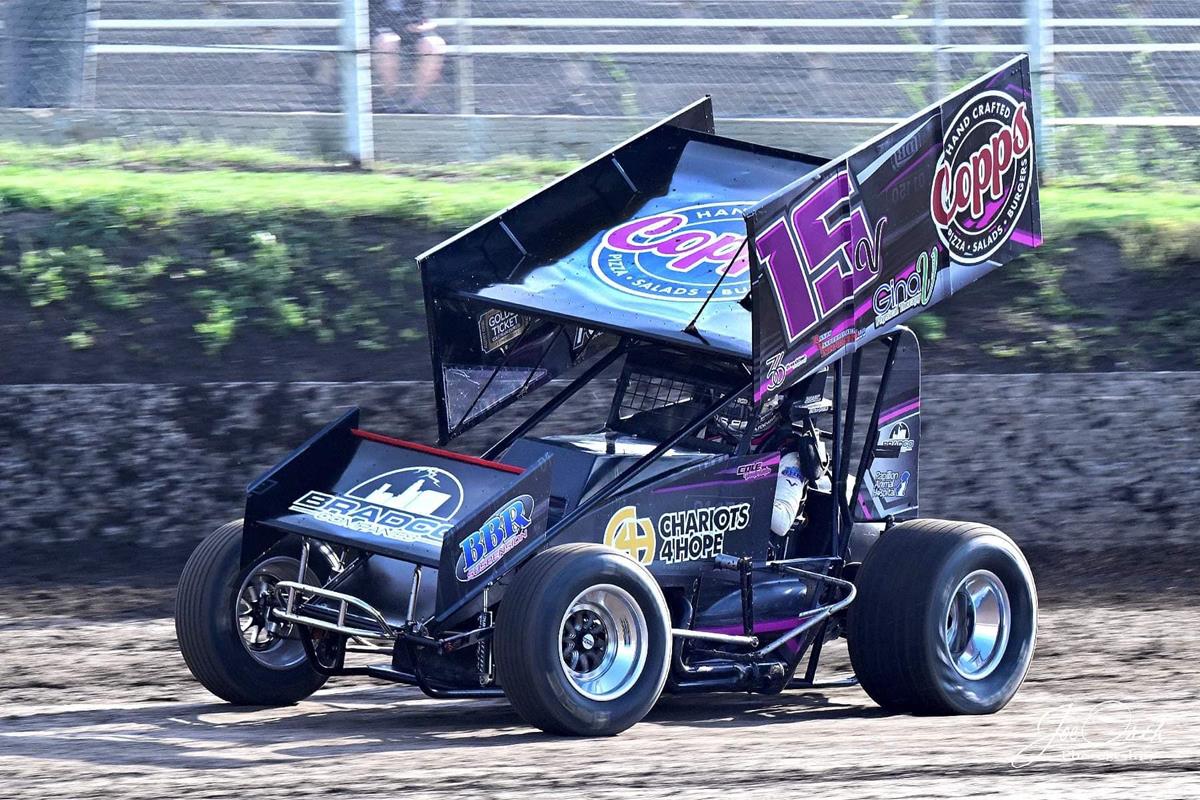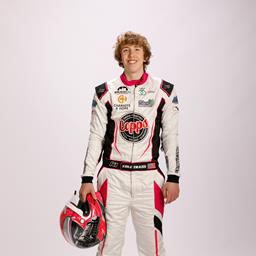 9/22/2023
Cole Vanderheiden
---
Cole Vanderheiden Concludes Successful Sophomore Season
PAPILLION, Neb. (09/22/23) – Cole Vanderheiden recently put a wrap on his sophomore season of IMCA RaceSaver 305 Sprint Car competition.
The 16-year-old racer's campaign included 38 starts with 12 Top-5 finishes and 19 Top-10 finishes, spanning 10 different tracks. Six of his Top-5 performances were fourth-or-better finishes.
Additionally, he finished one point short of the Huset's Speedway (Brandon, S.D.) Track Championship with the battle for the title going down to the final 3 laps of the final event. Vanderheiden also qualified for the Big Dance at the IMCA RaceSaver Nationals at Eagle (Neb.) Raceway. With 87 entries in attendance, he raced to a 13th-place finish.
"My goal this year was to go faster each night, and I feel like I was able to achieve that this season. I pushed the car and myself a little bit more each night as the year went along, and overall, I'm pleased with what we accomplished," Vanderheiden said. "I'm super thankful for all our fans and followers, and we definitely couldn't do what we do without all our awesome sponsors. I can't wait for the 2024 season!"
With his second year of Sprint Car competition in the rearview mirror, Cole is already looking ahead to the 2024 campaign. His current plans include a run at the IMCA RaceSaver Track Championships at Huset's Speedway and Eagle Raceway. Vanderheiden also looks forward to expanding his track count as the team continues to venture to new venues in new areas.
Last but not least, the team is focused on growing their fan base and keeping them involved with the daily routines of the team. In fact, during the 2023 season Cole Vanderheiden Racing was able to add over 1,000 new followers to his social media channels with the team's social outlets reaching over 100,000 people each month.
The team is currently focused on having a second Sprinter ready by early Spring.
The hope is to obtain a 360 c.i. or 410 c.i. engine to get laps in a faster environment later in the year. However, if Vanderheiden can obtain a 410 c.i. engine before the season starts, he would also like to run for Rookie of the Year honors at Huset's Speedway.
"We're currently in conversation with a few new sponsors to help us achieve our goals. We are also very hopeful to see all our current marketing partners return for 2024 to help us continue our climb up the ranks," Vanderheiden concluded.
Cole Vanderheiden would like to thank all of his 2023 marketing partners, which include Copps Pizza Company, Bradco Companies, Chariots 4 Hope, GinaV Physical Therapy, 316 Strategy Group, Arose Mental Health LLC, CASM Safety Products, Baker Boys Racing Suspension, Young Chiropractic and Rehabilitation, Barrett Clinic, Papillion Animal Hospital, Forward Bite, Randy Vanderheiden Trucking LLC, Mr. Car Shipper, Victory Fuel, Harris Decals, and MyRacePass Website & PR Services.
For the latest information on Cole Vanderheiden, please visit his internet home at www.ColeTrain15v.com .
Also, please visit his social media channels:
Facebook: @ColeVanderheidenRacing.com
Instagram: @ColeTrain_15v
PR Contact:
Ben Shelton (ben.shelton@myracepass.com)
Article Media
Back to News