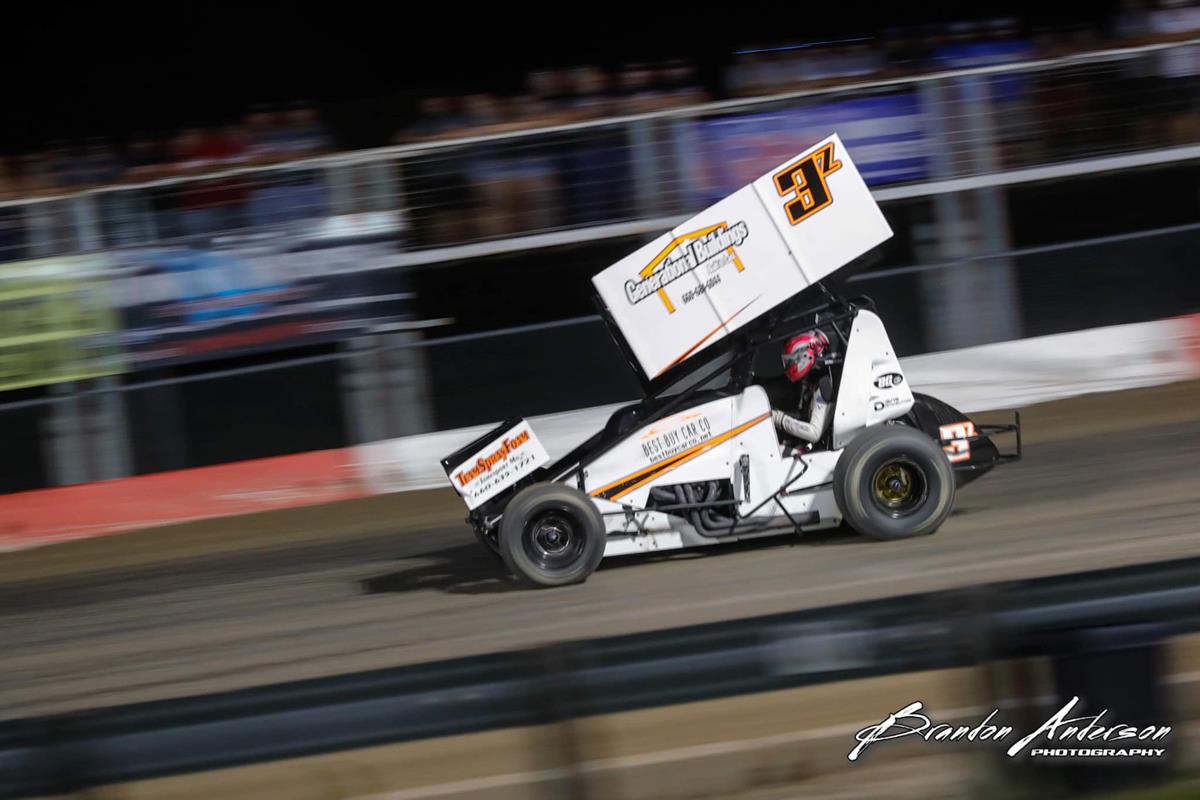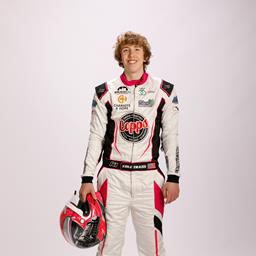 10/2/2023
Cole Vanderheiden
---
Cole Vanderheiden and Zach Davis Team Up for 360 Campaign in '24
Cole Vanderheiden is excited to announce that he's joining forces with Missouri's Zach Davis Racing in 2024 with an intent of competing in the full Malvern Bank Sprint Car Series slate.
The opportunity provides Vanderheiden a chance to expand into the 360 c.i. Sprint Car ranks for 2024. The 16-year-old Nebraska racer made his impromptu debut with the team this past Friday at Beatrice Speedway.
"The opportunity to drive Zach's car came up suddenly this past week, and he graciously offered me the seat for the Friday night show at Beatrice (Speedway). We seemed to gel very well together right out of the gate. His goals and our goals are very similar, and we complement each other very well," Vanderheiden said. "This is a very exciting opportunity because it allows me to get a jump on 360 Winged Sprint Car racing a year sooner than I had ever dreamed."
For the Missouri-based, Zach Davis Racing, his partnership with Vanderheiden arose in the most random of scenarios.
"Before this past week I had never met Cole or his dad, Mark. I had seen them race at Huset's (Speedway), and I knew he was a clean driver who represented himself well. Then I saw a social media post last week from the team mentioning they were seeking opportunities to expand into 360 c.i. Sprint Car racing in 2024," Davis shared. "With my work life and home life taking up most of my time the past several years, I haven't the opportunity to race as much as I'd like so this seemed like a good fit for me to stay involved, while not having to shoulder all the work of both preparation and race day duties."
Davis reached out to the Vanderheiden family early last week, and an agreement was made for Cole to put his seat in Davis' No. 3z Sprinter for Friday's Malvern Bank 360 Sprint Series event at Beatrice (Neb.) Speedway.
In a field of 21 entries Vanderheiden started 16th in the feature before advancing to a 13th-place finish in his 360 c.i. Sprint Car debut.
"It was a fun night, and I saw a lot of potential in Cole. We put the car back in the box in one piece and started talking about next year, and made the decision to compete in the full 15-or-so race schedule for the Malvern Bank 360 Sprint Series," Davis continued.
For Cole Vanderheiden it's another piece of the puzzle for him as he continues to progress in his racing career.
"I truly can't thank Zach Davis enough for this opportunity. We're focused on being a contender out of the box for wins next year in the 360 Sprinter, and when I'm not running the Malvern Bank (Sprint Series) events will contest roughly 35 events in my family-owned 305 c.i. Sprint Car Eagle Raceway, Huset's Speedway, and various other local shows when my schedule allows," Vanderheiden said.
"Hopefully we can continue to bring new marketing partners on board as we prepare for a very exciting 2024 campaign."
Cole Vanderheiden would like to thank his marketing partners, which include Copps Pizza Company, Bradco Companies, Zach Davis Racing, Chariots 4 Hope, GinaV Physical Therapy, 316 Strategy Group, Arose Mental Health LLC, CASM Safety Products, Baker Boys Racing Suspension, Young Chiropractic and Rehabilitation, Barrett Clinic, Papillion Animal Hospital, Forward Bite, Randy Vanderheiden Trucking LLC, Mr. Car Shipper, Victory Fuel, Harris Decals, and MyRacePass Website & PR Services.
For the latest information on Cole Vanderheiden, please visit his internet home at www.ColeTrain15v.com .
Also, please visit his social media channels:
Facebook: @ColeVanderheidenRacing.com
Instagram: @ColeTrain_15v
PR Contact:
Ben Shelton (ben.shelton@myracepass.com)
Article Media
Back to News